Discover our taste
Founded in 1992 exclusively with domestic capital and technology,
GYODONG FOOD continues its research and efforts to develop food that matches
the taste of the citizens of the world and the Korean tradition.
history
These are the footsteps of GYODONG FOOD
on the path to finding new and creative ideas.


Flavor Study
GYODONG FOOD keeps up constant research to develop products
that meet customer needs, create the right food culture,
and maintain stable product quality.
R&D
Following the natural order, we study quality first for taste and hygiene.
We research and develop various new products to suit the taste of Koreans.

We devote ourselves to the research and development of products with traditional taste and nutrition through strict testing and the analysis to meet customers' needs.

We produce only hygienic products under our name, GYODONG FOOD.

State-of-the-art HACCP certified facilities produce products with thorough sanitation management from raw materials to finished products.

We produce products that meet the needs of our customers with professional development personnel.

From the market research on the products required by customers to the production and launch of the final products, professional personnel are responsible for development.

Elevating the taste.
The taste and quality that our customers recognize
and are satisfied with are not made overnight, so we are constantly devoting ourselves to enhancing
the flavor through continuous investment in equipment and hygiene.
PRODUCTION EQUIPMENT
Creating the culture of the food industry with state-of-the-art production facilities.
We have secured high productivity with advanced facilities such as automatic rotary packing machine, automatic cotton kneading and molding machine, and we control foreign matters at the manufacturing stage with X-rays and metal detectors. In addition, our state-of-the-art retort facilities ensure product safety and quality.
HYGIENE MANAGEMENT
Create a product that can be eaten safely with thorough hygiene management.
From the moment the raw ingredients are received through the final packaging and shipment of the product,
from the moment the worker enters the site to the moment he leaves,
sanitary inspections and process inspections are carried out to make clean products with clean materials in a clean environment.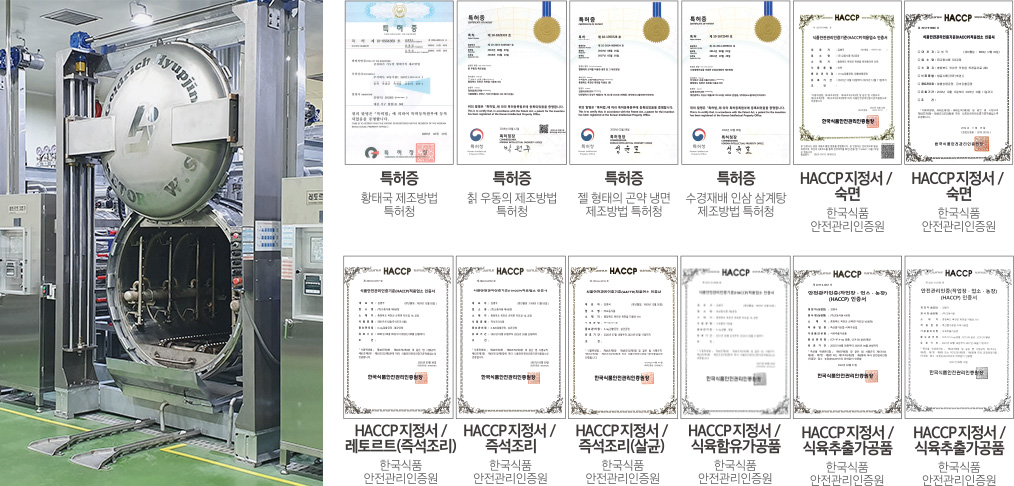 Delivering flavor
GYODONG FOOD aims to contribute to the development of Korean food
culture by developing and passing on Korean traditional food. It introduces Korean traditional foods to the people
of the world including Koreans and delivers the true taste of GYODONG FOOD to the whole world.
EXPORTATION
Export Status
The most Korean traditional taste is the most global taste.
GYODONG FOOD exports to 12 countries including USA, China, Japan,
and Australia and is the proud Korean taste that is loved by the world.
PARTNERS
PARTNERS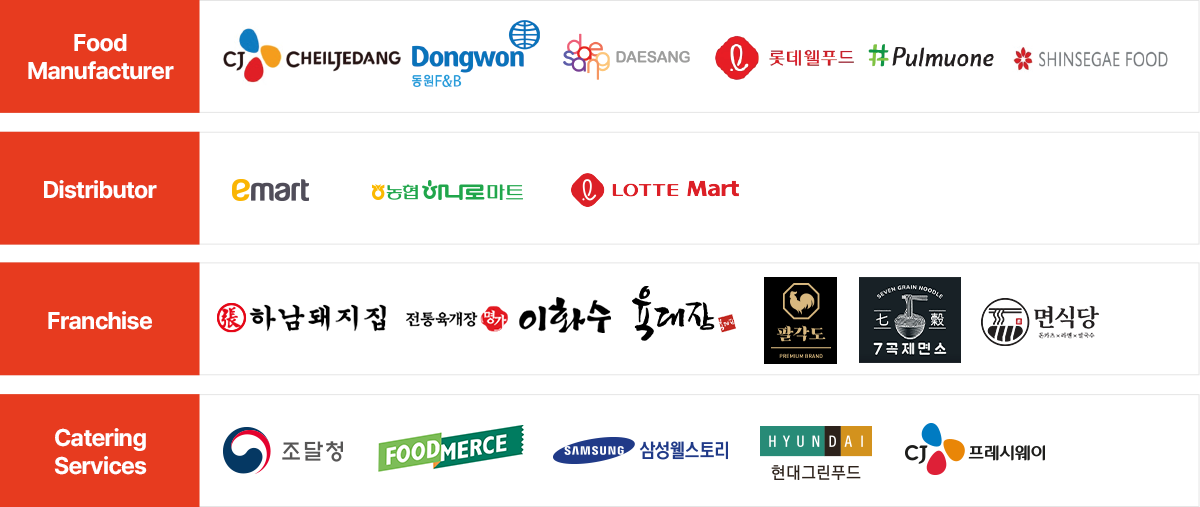 Think about GYODONG
Korea's fertile land, sky and wind
Based on our belief in delivering delicious foods to people by making good food
with healthy vitality, we invest our utmost effort in every step of creating the food.
BRAND IDENTITY